How's this for a mission statement, after 1000ish years of horrible insulation contractors in the world: "We not only promise to go above and beyond the R-value that we are hired to install, but we will treat your home as our own and leave it cleaner than we found it." Sound good? We are!

Our Services Include: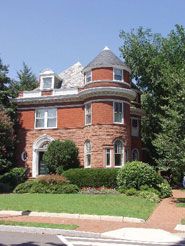 Free Estimates
While no 2 projects are exactly the same, we can almost always get you a firm bid simply based on 1. the square footage of your attic floor(usually this is the square footage of the living area under it) 2. the approximate existing insulation level you have up there now, and 3. just the number of recessed lights in the ceiling and the soffit vents around the perimeter of the attic floor that are up there (if any). That's it!
We have been doing this for over 10 years and we know our Denver Metro attics-even sight unseen we can provide accurate, firm, and reasonable prices.
If you have some weird attic layout or need an in-person bid for any reason, no sweat-just say the word!

Attic Insulation
Our bread and butter, our raison d'etre...

We blow either: 1. Premium expanding fiberglass, made by several manufacturers and featuring a recycled glass component. This stuff has no smell and almost no dust, so for lots of jobs it is a great option. 2. GreenFiber's Low Dust cellulose insulation, a non-toxic natural product made from 85% recycled paper fiber, thereby reducing landfill waste. Each bag contains the equivalent of about 46 Sunday newspapers. It is processed by electrically-driven mills that consume relatively little energy when operating, and which can be shut down completely at the end of the production day. This lowers energy consumption and allows the company to efficiently adjust manufacturing to meet customer demand.

We are generally insulating attics these days to R49, the current Dept of Energy standard for Denver, but whatever R-value fits your budget and desire works for us. (R60 is awesome!)

Wall Insulation
We do retrofit wall insulation with blown cellulose or expanding fiberglass. Both work great and can really help with preventing heat loss(and heat gain) and with noise, as well. We drill 2.5" holes and then plug&rough patch them when the blow is complete. Below you can see the plugs just before they have been hammered in and patched.

Insulation Removal
Why do we no longer offer removal services, you may ask? 1. Because no one wanted to pay for them! and also 2. Because for 99.9% of our customers who thought they needed their insulation removed, it turned out that they just didn't. A removal is often so much unnecessary waste&expense, and in reality, adding a foot or more of "fresh" new insulation over whatever funky old stuff is in an attic makes a HUGE difference in efficiency (and appearance) and when it's all said and done, no one even remembers what was up there before. (OK, for the rare animal poop issues that can occur in an attic, we agree that that needs to come out of there ASAP, but we don't deal with that... just call us in after the removal-we can seal&insulate the heck out of an empty attic!)

Air Sealing
I can't tell you how to live your life, but I'll try: if you get a competitor's salesman in your home telling you their crews don't airseal because "a house needs to breathe," please send them packing back to 1985. In terms of overall comfort and energy savings, this step is as important as adding insulation. We use caulk and foam to stop the leaks between your attic and home where we detect them, because we don't want that nasty superheated/super-freezing attic air mixing with your home's clean, treated air (does anyone say "Duh!" anymore?) The more we can keep the extreme temperatures in your attic separate from your living space below, the better off you'll be, and the more you'll save on your Xcel bill. If you are getting cheap bids that skip this step, you could be making a very costly mistake-when there are only a couple inches of existing insulation, the only good thing about that is that we can get in there and really seal everything up before all the new insulation is added, and then you get a great one-two punch. Once all the insulation has been blown in, there will likely never again be an opportunity to really thoroughly seal it up, so if this step is skipped, it is a real missed opportunity.

Crawlspace Insulation
Cold floors? We can help! Foaming sill plates&rimjoists down there gets them airtight and insulated, and that can make a huge difference in the temperature of your floors, and for that, you (and your dog) will thank us!